Many people have a misconception that they need to lose weight, run, and exercise before trying to rock climbing. In fact, before you are going to sport climbing, just like you are going to run, wear appropriate sports clothing and do enough warm-up exercises before you can try it. In the process, you'll find yourself losing weight naturally, improving your fitness significantly, and increasing your strength.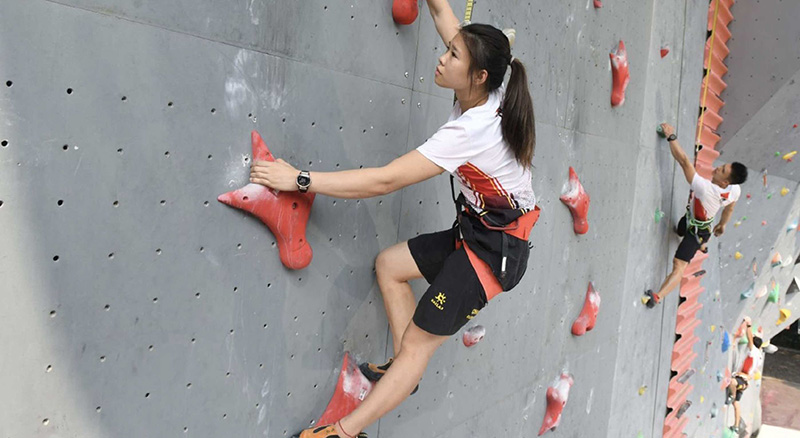 The strength that climber need, which is actually "action + speed". Strong strength means that the force is sufficient, the movements are stretched enough, and the speed is fast enough. If the distance between the two climbing holds is far, then we need to have a starting speed, acceleration, and reverse acceleration after touching the next climbing hold (used to "brake").
On a low-angle, vertical routes, our core of body, leg, and hip muscles can also disperse the pressure on the arm muscles, but on a high-angle and roof routes, our upper body arms' strength becomes the main force.
The upper body strength refers to the strength of different upper body muscle groups working together, but unlike the training of individual muscle groups in fitness, the upper body strength training of climbers is to train all kinds of upper body muscle groups at a time. In general, we have two training methods: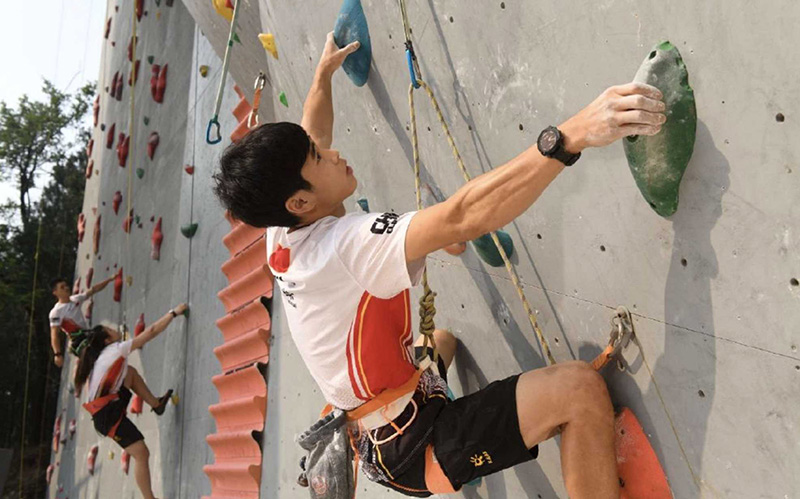 1.The first one is focus on training contact strength , which can also be understood as finger grip strength, that is, how difficult it can be to grasp after exerting force. We must know that we may feel very stable when we use static force on some climbing holds, but it is easy to let go when we use dynamic force. After this kind of training, you can not only gradually transition from static force to dynamic force, but also learn how to use more muscle groups to grab climbing holds.
2.The another one is to train your comprehensive strength (Power). The stronger your comprehensive strength, the more muscle fibers you use when climbing, and the faster you move.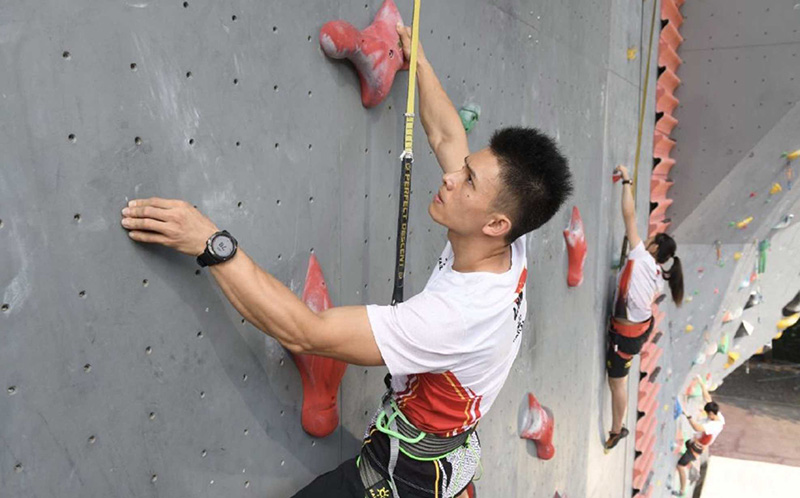 Welcome to consult more related topic, we are not only a professional climbing wall builder, also a climbing training counselor!