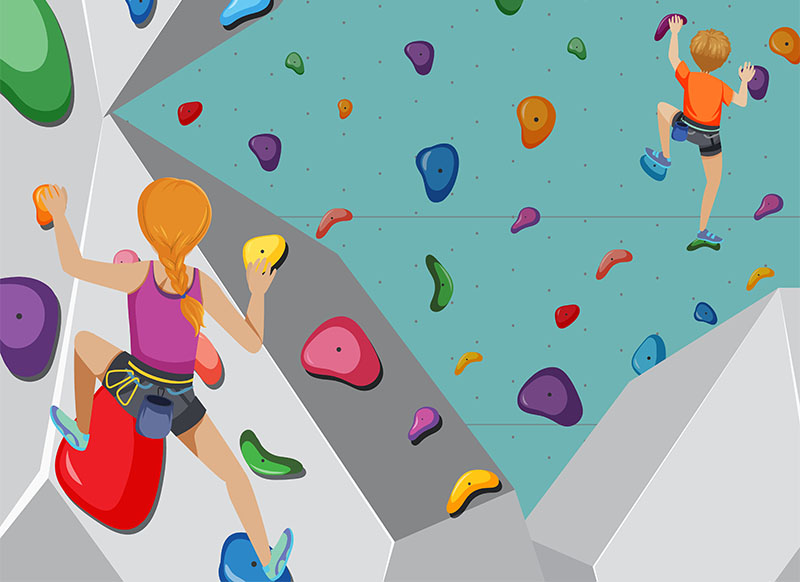 We call climbing walls with a height of 4 to 5 meters(generally 15 feet) bouldering!Bouldering walls usually come in two stand ways and many different shapes. You may see vertical walls, overhangs and slabs in a climbing gym. And the climbing walls will be equiped with many different climbing holds(handholds & footholds), these climbing holds on a climbing wall make up the boulder problems. The beauty of bouldering is that you can climb freely, you don't need to wear climbing gears such as a harness or helmet, safety mats is the protection system.
Climbing shoes
You may heard that you should downsize a climbing shoe to get a tight fit. It's true! But it's not necessary for your first trial. Just rent a pair of comfortable shoes for your first bouldering in the bouldering gym.
Warming Up
Always warming up before you climb! Cos climbing without warming up your body can cause damage to your muscles. It is generally recommended that climbers warm up for 20 minutes before climbing a bouldering, they can warm up by stretching their limbs first and then warming up on a warming up climbing wall!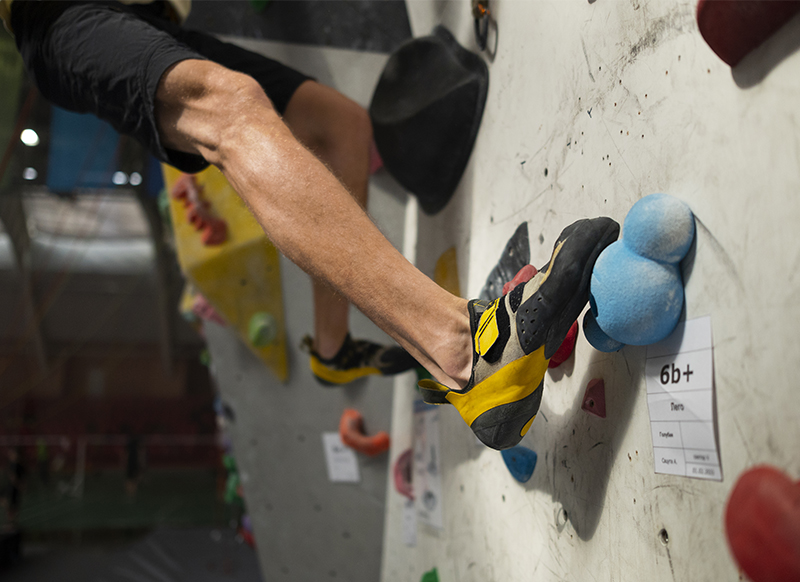 Remember to use your feet.
When we first try rock climbing, we often ignore our feet. Always remember to move our feet, use our feet to exert force, our first climbing experience will not be too tired.
Fall safely
We advise you down climb as much as possible before making a controlled jump. When you have to jump down, fall on your feet with knees bent, bring your head to your chest and roll over.
Watch and study
Bouldering gym is a good place for climbers to watch and study how other climbers move on the wall, this will help you progress quickly! During your rest, you can watch how other climbers use their feet and hands, also accept other climbers watch you!
Stay away from boulder problem
You may have a rest during the stay of bouldering gym, but keep in mind that don't sit underneath other climbers.
Here are some useful tips that came to my mind after a few bouldering trial, I hope it works for you! By the way, don't forget that we are a professional
climbing wall direct manufacturer
who provides 1-stop service for climbing gyms, climbing centers, family entertainment center, etc.
Hope you enjoy your first time bouldering!