New Project-Poolside Climbing Wall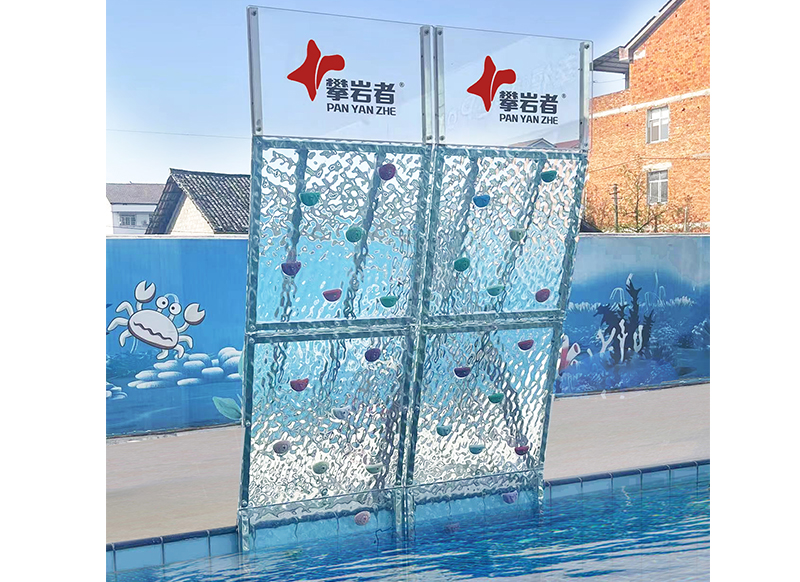 Poolside Climbing is an advanced climbing form where climbers climb on a climbing wall without rope or safety equipments. Water works as the safety mats!
Poolside climbing, also known as aquatic climbing, is a combination of swimming and rock climbing, allowing you to experience the fun of climbing, diving and swimming at the same time! It can be a highlight of your recreation centers, swimming pools, fitness centers, camps, swimming clubs, private residences, colleges etc.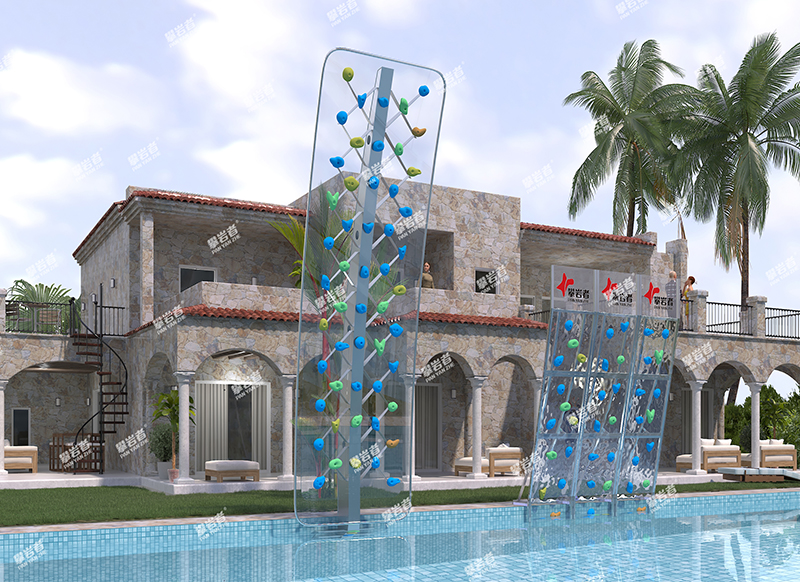 Find out what a simple poolside climbing wall can do for your pool:
Add adventures to your water park
Poolside climbing wall offers a unique link between climbing, diving and swimming.
Extend your target group significantly
Poolside climbing wall is usually a unique highlight in a region. It attracts additional visitors to your center.
Double your benefits
With a growing target group attracted by poolside climbing, you're sure to benefit from the growth.
Easy assembled, low cost maintenance
Our pool climbing walls are modular and fully assembled. With our installation guide, you can easily install it yourself.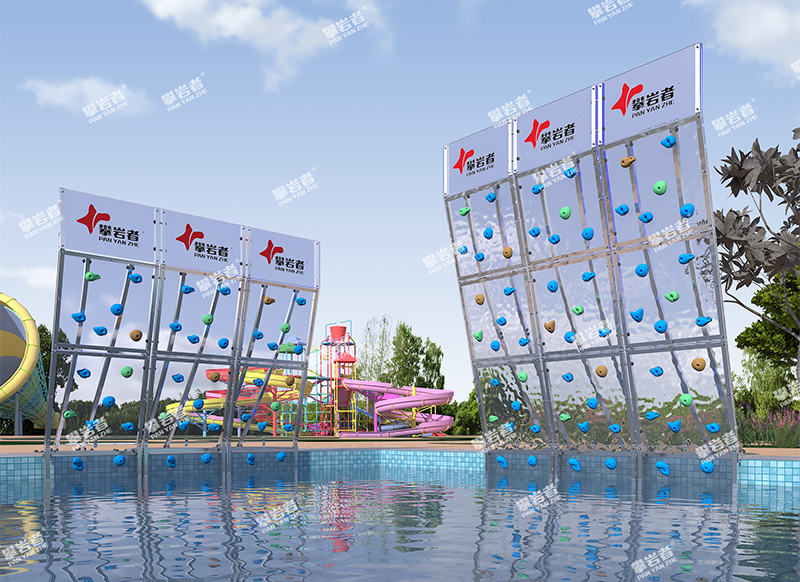 No accidents
Not a single case of water climbing has been reported! And we would also recommend that the drop-off area as a designated area, off limits to swimmers.
Much fun and joy!
Safe no-rope climbing and free diving maximize the fun of water climbing.
Poolside climbing walls are ideal for any pool facility.Your pool depth, site conditions, your requirements and local safety codes determine the height of the wall.
Want your pool to become more popular?
Contact us for a quotation at once!