How to Build an Indoor Home Climbing Gym
Looking for a fun way to stay active at home, a jungle gym for your kids, or a chance to create your family fitness center? Then build your own home climbing wall gym!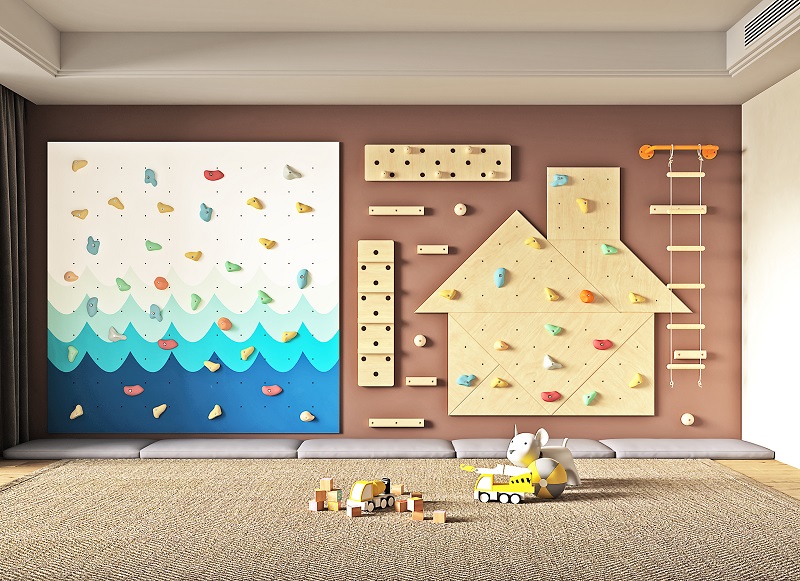 A DIY climbing wall is a simple project that will have your kids climbing the walls with joy. Not only is it a place for fitness, it can also be a nice decoration in your home. Before you have a personal rock climbing wall at your home, there are a few things you need to consider.
What's the primary use of your climbing wall?
Kid friendly entertainment, casual home exercise, or a goal-oriented training tool.
What's the space condition for your climbing wall gym?
Your space determines how you will build your climbing wall and the size of your climbing wall.
Generally if your building wall permits, we can directly bolted to the wall, which is very easy to install and occupy minimum space.
What's the other requirements do you have?
We can custom your home climbing wall according to your requirements. Your favorite design or other elements which can be matched with your home's interior decoration style!
What's the budget you want to spend? Evaluate how much you are willing and able to spend.
If you're planning on using your setup frequently, we recommend that you divide the climbing area according to your desired function.
If you're not planing to using your home climbing gym frequently, a small and less expensive design might be a better option.
If you don't know where to start, contact us for professional solutions, we are an experienced
climbing wall manufacturer
from design to installation over 16 years.
For climbing gears such as climbing holds, safety mats, PPE, do not hesitate to reach out for price either, cos we offer 1-stop rock climbing products!