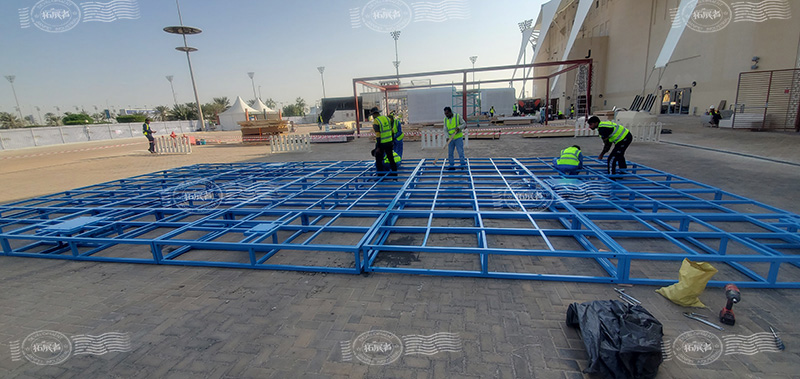 As we know not all building construction needs foundation, Our regular customers know that our products mainly fall into two categories, ropes course and climbing wall, if you want to build a ropes course and climbing walls, both need foundation, and it will be the most important first step for the whole construction process, and it will need professional engineering guide, but don't worry, we can offer one-stop service of design, manufacture and installation for the climbing wall installation and ropes course installation.
We also have other simple project that no need foundation construction, this is our new mobile Giant swing with extra functions for Abu Dhabi Grand Prix 2022 F1. Its entire construction process is simpler compared to climbing walls and adventure ropes course, as the picture shows, it only needs modular assembled for the steel frame, relying on the steel frame to bear the load, the mainly advantages are easy installation and save labor, if you have installation team, just install it by yourslef as our instruction manual, so that it will save cost for you.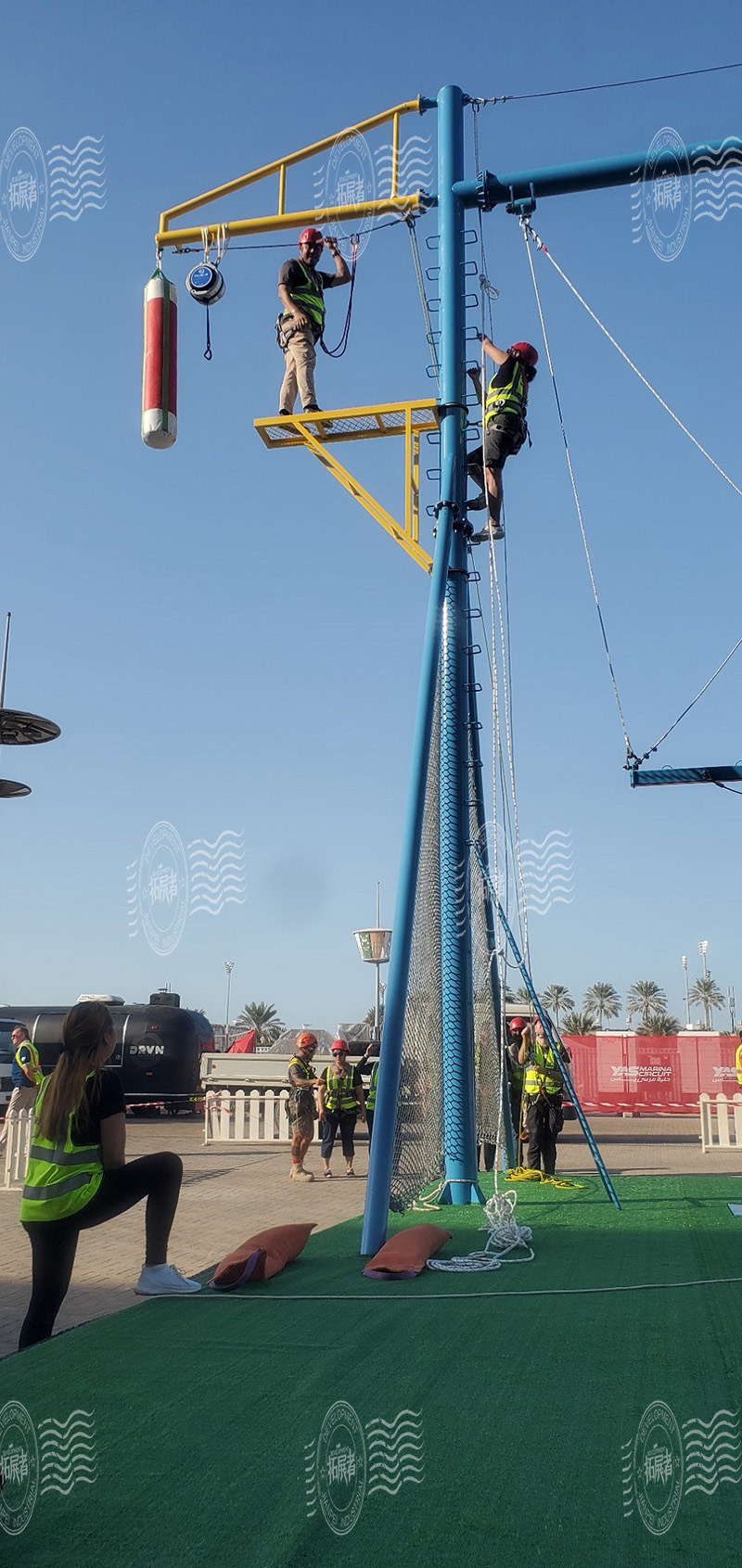 This simple project can recover the cost in a short period of time. It can carry 5 people to play at the same time. It can be used for business commercial or daily training.