On Sept. 17, 2020, 2020 Henan Sports Industry Professional Skills Competition (Wall Climbing) was held in Zhengzhou, Henan, and athletes team from JP Development won the first place. Congratulations!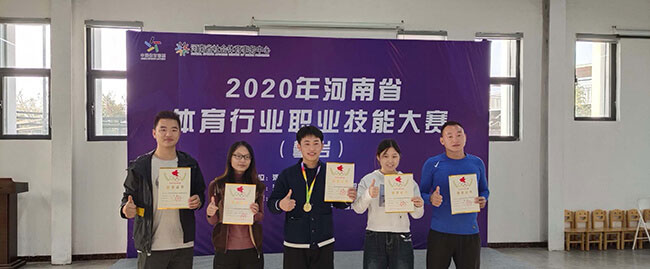 The whole wall climbing skills competition consists of 5 parts: wall climbing theoretical knowledge, speed wall climbing, top roped wall climbing, knot tying, rappelling. 5 athletes from JP took park in the competition, including 3 male athletes and 2 female athletes. And after fierce competition, JP's athlete won the individual champion and team championship.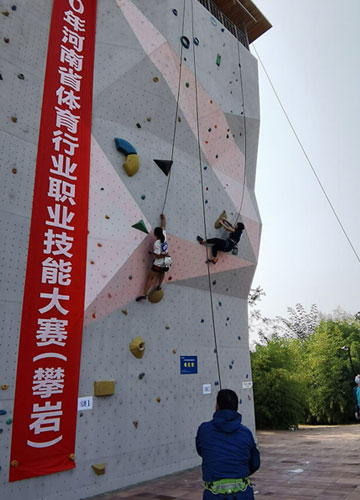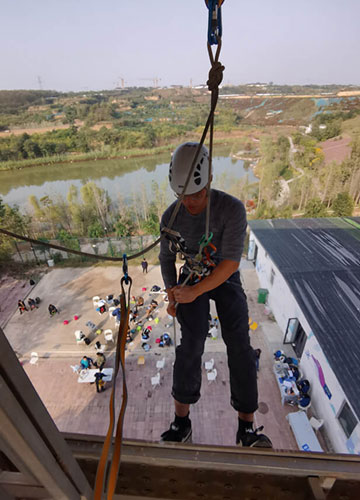 Hosted by Social Sports Affairs Center of Henan Province, this Wall Climbing Professional Skill Competition use timer and TruBlue Auto Belay in line with international standards. Athletes showed their high skills and speed, which make the whole competition great for watching.
JP Development, who has been engaged in design, fabrication and installation of climbing wall for 13 years since 2007, is glad to offer climbing wall construction solution for indoor and outdoor sites. Contact us whenever you have a question.