Based on a series of hard work, now a new rock climbing wall is to be finished and put into use in Xi'an, China.
This new climbing wall is special designed according to the theme customer want, consists of 2 parts: Top Roped Wall and Speed Climbing Wall, and 21meters in total.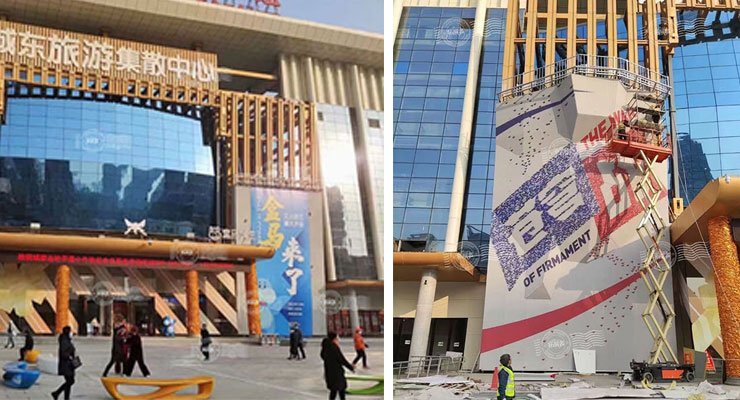 The Top Roped Wall is 15.5m high and 10.5m wide, with the customized theme of "The War of Firmament". It's Equipped with Handrail and platform, which make it easy to install PPE. There are 3 lanes for Speed Climbing Wall and totally 10.5m in width too, in order to correspond to the Top Roped Wall.
The rock climbing wall is designed and built according to international climbing competition requirements. All the materials and structures are tested and certified by authority agencies. So, it can be used for International Sports Climbing Competition as well as leisure climbing.
Located at a Passenger Terminal Station, the new eye-catching Rock Climbing Wall will draw more attention and be helpful to promote the sport of wall climbing.
JP Development offer professional solution for climbing wall project. If you need any help, feel free to contact us any time.