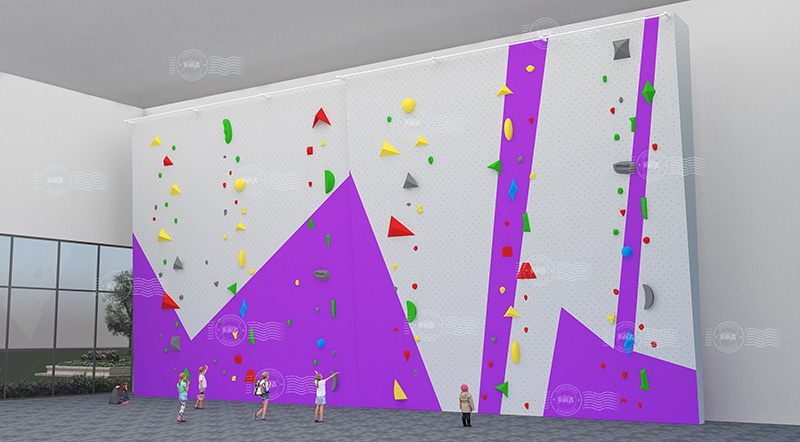 Are you thinking of building a climbing wall to your program, or are you looking for new experiences for your program participants and are not sure what to get? We think there's nothing better than a climbing wall and if you have the space and budget, consider a Top Rope Wall. So Why we highly recommend rope climbing wall?
We talked a lot about the physical benefits of climbing walls in previous articles, rock climbing is a sport that can offers benefits for physical, which can increase muscle strength and endurance and improve cardiovascular fitness, It also improves flexibility, balance and coordination. It's the ideal full-body sport.
Rock climbing is a great outlet for the risky behavior that teenagers often display. Climbing a top rope wall is a positive risk because there are many safety protocols and controls in place for safety equipment. Positive risk-taking experiences can replace negative risk-taking tendencies and help youth build confidence, maturity and good decision-making skills.
What's more, there is a complete set of safety equipment for the rope climbing wall, such as trublue, harness, helmet and some more necessary Safety component will be matched and installed for the climbing wall, this is more secure than climbing outdoors, and at the same time can achieve the purpose of physical and mental health.
Climbing is a very attractive adventure activity for young people today, What we do is create a safety environment to satisfy their requests.