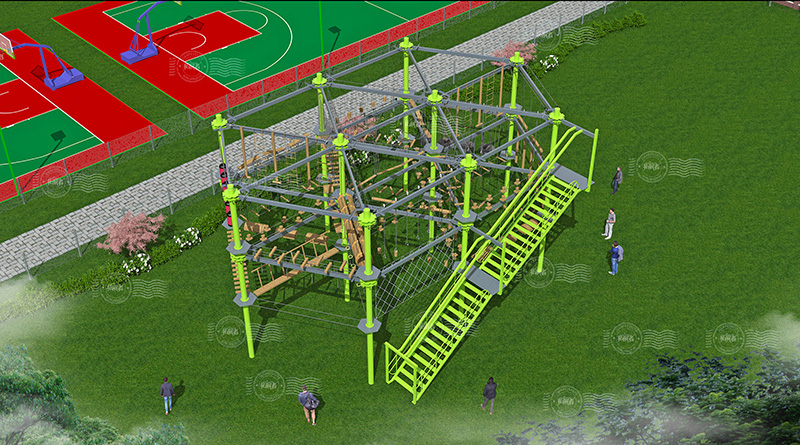 High Ropes Course now comes in a variety of colors and better spraying coating for options. The customer experience can be also enhanced with fluorescent paint variations. Choose from more than 100 different elements and add more fun and challenge to your Ropes Course.
With over 15 years of experience and expertise in manufacturing High Ropes Courses and climbing wall, we have realized the dream for many customers. Our High Ropes Course continuous system can be implemented as a stand-alone attraction or integrated into numerous business operation concepts. Thanks to the innovative continuous system, the customer benefits from the fast ROI with minimum maintenance work required. We work closely with our customers to develop a 1-stop business model, cost-efficient and safety adventure course for you, or expand your existing operation capabilities.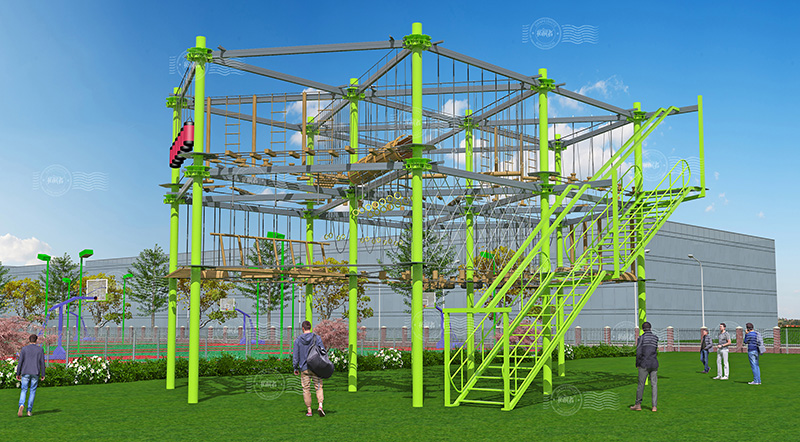 Beginning with the initial business consultation, planning, course design, concept, approval procedures, profitability calculation, manufacturing, assembly, training as well as after-sales services – we will be there for you and guiding you step-by-step.
Contact us for more information now