Bouldering climbing gyms are a bit different from rope climbing gyms, it doesn't need a safety equipment, But a safety mat that meets the standard is a must, when designing operations and choosing equipment, we need to focus on reducing the possible negative impact of human factors. It is crucial that wherever possible, at every critical point in the system, we assess the risks and plan for additional forms of safety.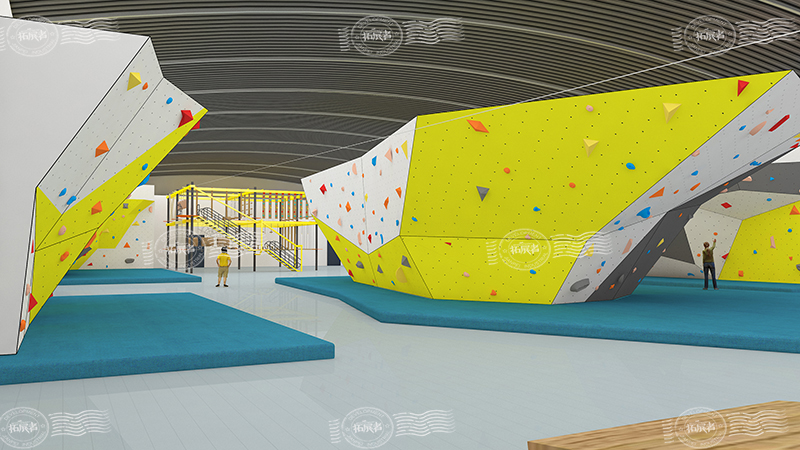 Even though the height standard of bouldering climbing wall is under 3m, but sometimes it still belongs to a High-risk situations, where a climber starts his ascend without attaching himself to an auto-belay, so the unique safety protection is safety mats, Many gyms do not have protection flooring due to the lack of standards, but even the ones that require flooring, use up to 40cm mats which will be good enough protection for falls from under 3 m, and meet the standards of construction rock bouldering wall. At the same time, we also must value the material of mat, every supplier has different standard,according to our experience we can suggest EPE material, the whole is covered with a layer of cloth, it can protect the sponge very well.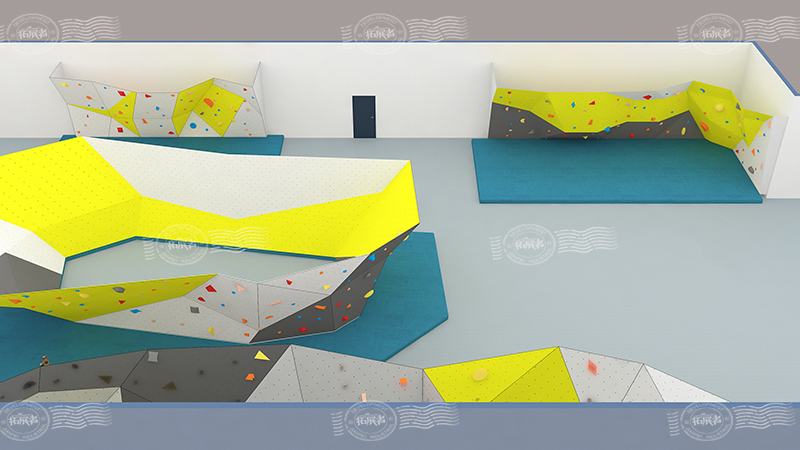 We will keep updating the suggestion in the future, here are also some bouldering gym designs for your reference, pls also visit our website: https://www.theclimbwall.com/products/bouldering-wall.html to find more styles and climbing wall designs!