Together with the coming of harvest season, the fall, a new adventure park JP designed and built for customer in inner Mongolia autonomous region now finished construction and is ready for the public to visit.
Bathed in fresh air and tender breeze, the new adventure park looks great for people from all circles of society, including school students, corporation employees, families, social groups, etc. It's great for individual challenge and adventure, but also effective in team building ,outward bound, and create leisure fun.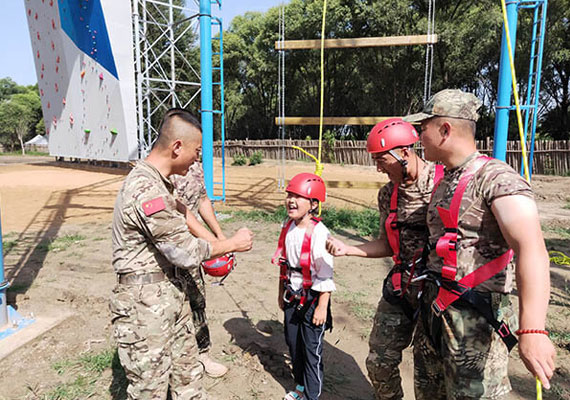 The whole adventure park mainly consist of 6 challenge zones, including water park challenge, high ropes challenge, climbing wall challenge, low ropes challenge, obstacle course challenge and forest adventure course challenge.
The high ropes challenge offer 10 aerial challenge elements, including classical broken bridge, Jacob ladder and power leap bar. On one hand, participants should overcome their fear of height to finish challenge tasks, and on the other hand, a team work is indispensable in the whole adventure.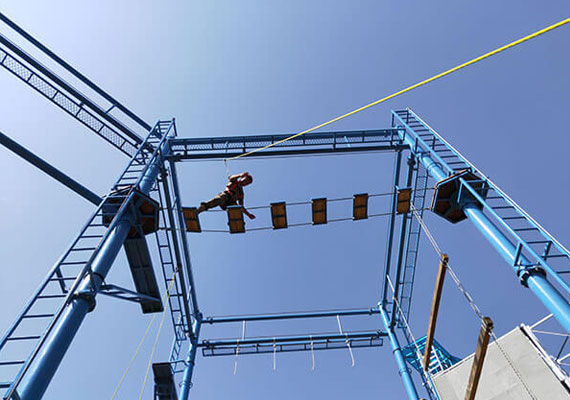 Obstacle course equipment here are rich in elements, and structures can be divided into wood structure and steel structure. Wood structure looks beautiful in nature, however, steel structure has a longer service life with lower maintenance cost. And they both offer family fun.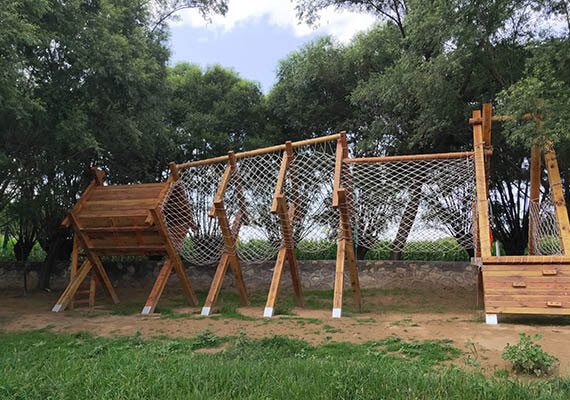 Considering trees here are thin and short, JP suggested the park to build forest adventure course challenge with steel poles, which are pretty cost-effective. Standing among green trees, these adventure ropes course offer people exotic fun.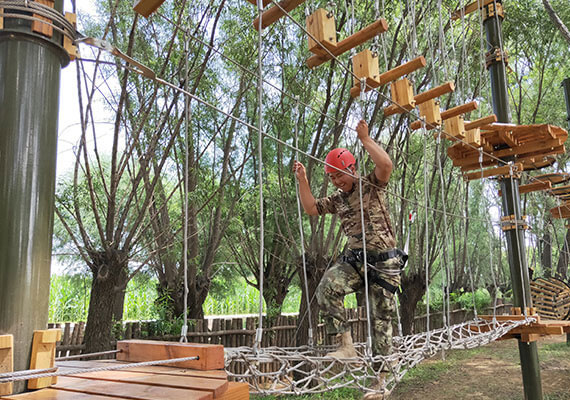 JP Development would like to offer customized solution for every customer. And if you plan to build adventure park/camp, please feel free to inquire us anytime.