Typhoon is frequent in August this year, and as a result, people have to cancel their outdoor activities again and again, for example, to go to climb rock walls in mountainous areas. However, with the indoor artificial rock climbing wall, you can keep climbing though storms is raging outdoor.
With the popularity of wall climbing sports, more climbing gyms are needed, and as a professional climbing wall supplier, JP was authorized to install a new rock climbing wall in Shanghai, by Hongao Sports, an experienced sports venues system service provider in China.
Usually, to install a new rock climbing wall, you should follow 3 main steps: backbone construction, climbing panel installation, and climbing grips fixation. And with JP's new easy-assembly technology, all the installation work becomes easier.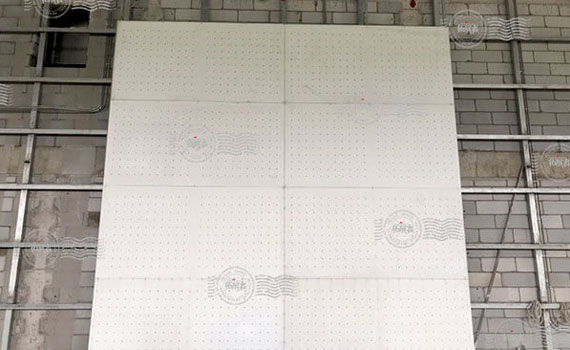 From the beginning of production, JP pays attention to climbing wall modular, improve his production techniques, and finally supply customers with easy-install climbing wall parts, as well as other products. As a result, just after 10 days' work, the rock climbing wall is nearly to be finished and will be ready for work soon.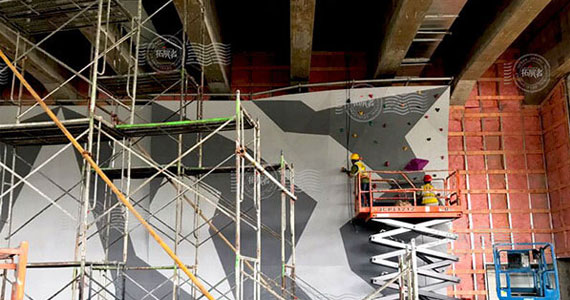 Mainly serving college students and teachers, this new rock climbing wall offers different climbing difficulties, and is supposed to enrich their campus life successfully. If you are planning to building rock climbing wall, or have any questions about our climbing walls design, installation, just inquire us anytime.