You may probably have finally put together a couple of plywood panels on the garage wall or you have build a fancy backyard bouldering wall or you want to replace the old holds on your climbing gym to make your wall look new. In any case you'll end up looking for climbing holds for your climbing wall. But there are so many holds out there. What climbing holds should I get for my climbing wall? Where to start?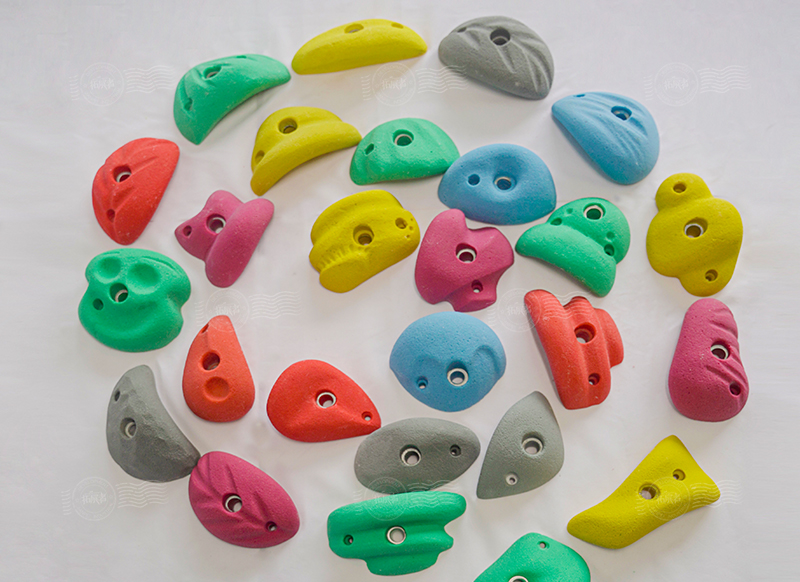 Here we put together some major key points that will guide you select your climbing holds.
Hold Material
You have probably noticed the big difference in the price range of different holds. One of the main reasons for this difference is the material of the holds. Here are some of the most common materials.
(1)Polyester Resin and Polyurethane
Polyurethane (1) is more flexible than polyester and less prone to chipping and snapping when mixed correctly.
However, quality polyurethane mixes are not as easy to achieve as those made with PE. If the PU mix is done incorrectly, the resulting resin may be too hard or too soft. This can lead to the PU splitting apart when the bolt pulling through the bolt hole.
(2)Fiberglass and Resin
To reduce climbing holds weight, many poly holds are now made with a technique called hollow backing. This removes a lot of the internal material and reduces weight. This way, fiberglass climbing holds with hollow backing techniques is relatively light than resin holds, which is beneficial for transportation.
Fiberglass (2) has some tensile strength and helps the grip hold its shape and strength with less material.
Sand mixed in to the resin matrix can create texture in the finished holds. Different textures can also be applied to polyester and polyurethane grips after they've been molded.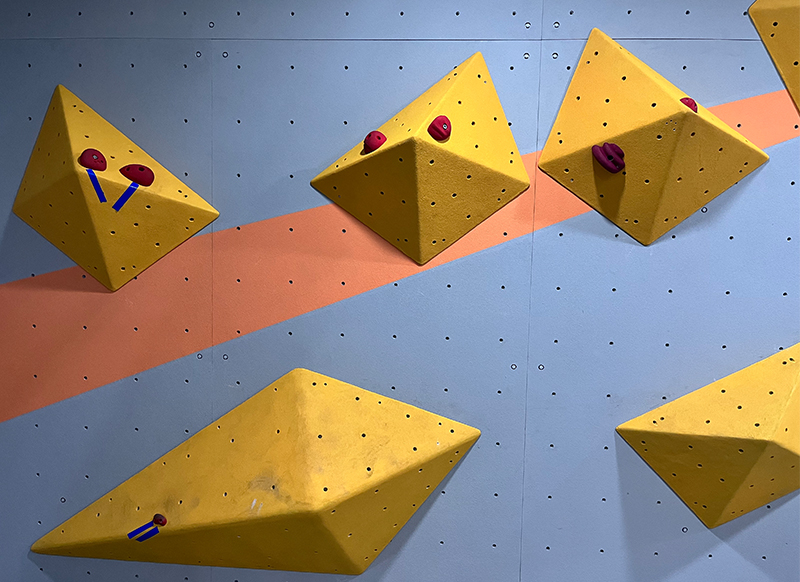 (3)Wood Holds
Low-tech but still great wooden climbing holds are still popular for DIY projects and online retailers. Any wood with a fine grain will work.
But making holds from wood is time-consuming and laborious. For this reason, wooden rock climbing holds can be very expensive (and beautiful).
Want to know more? Contact
manufacturer
for selecting details~