Time flies, and on Aug. 28, 2019, JP Development's 12th birthday comes. All of us get together to celebrate it and wish JP a better future.
At 08:30am, a beautiful song named Barley in Breeze song by Serene and Lindsay (original name: 《风吹麦浪》Feng Chui Mai Lang, composed by LI Jian) reached to our ears, and we get together to the party area to enjoy the melodious song.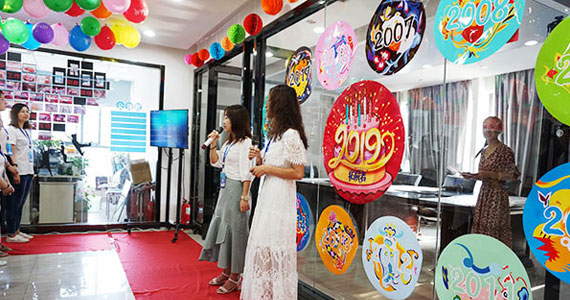 After the song, the JP Development 12th Birthday Party started. At first, we recalled the past 12 years. We talked about the first day we joined in JP, and recollected memorabilia in every year, for example, JP was authorized to be the designated procurement unit of Psychological Behavior Facilities by Yunnan Public Security Fire Brigade in 2008; we realized the target of double sales amount compare of last year's in 2010; signed the strategic cooperation contract with Anhui Polytechnic University and Wisdom Camp Experiential Curriculum Research Center Founded in 2015; JP invented Unpowered Continuous Linear Protection System for Canopy Tour and obtained the patent in 2017, etc.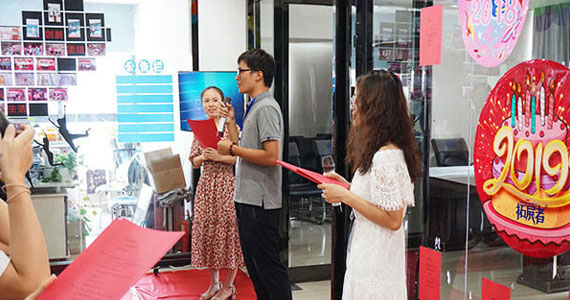 Then mysterious guests shown up. The organizers invited two pastry teachers to guide us to DIY birthday cakes. We were grouped into 7 teams, and requested to make the cake with topic color of rainbow: red, orange, yellow, green, blue, indigo, and purple. Based on our best wishes to JP, we combined our imagination with food materials, utilized team members' specialty, and finally succeed in making amazing birthday cakes. Here are some of our works: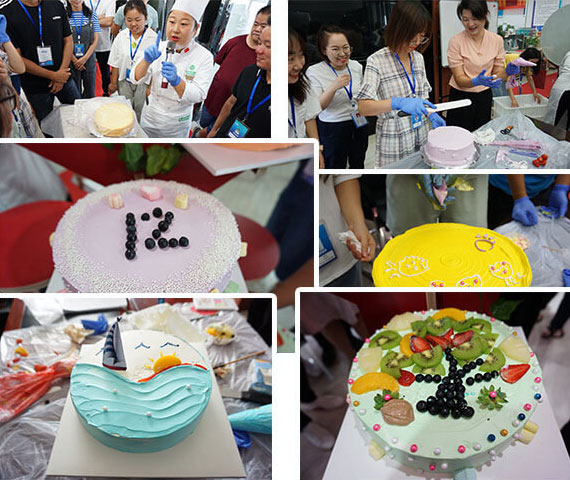 We displayed our cakes and interpret meaning and culture our cakes represent. We wish JP to be stronger in the future, wish everyone in JP to be happier, and every customer of us can have a good luck as usual in the future, and welcome them to purchase again from us...Mr. Jin, president of JP Development, launched a short speech, and he said, "a kid of 12 years old will come into his teenager period, and ought to change from being naughty to rebellious. I hope JP can achieve a better performance in the rebellious period. The factory has updated himself to be ready and hope all of us can be ready too for the future."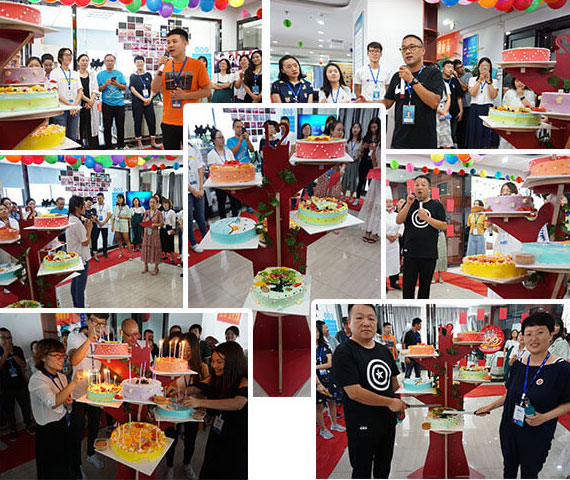 At last, everyone got a number plate randomly, and was granted a souvenir from JP. We, JP Development, is committed to work better in the future, and aim to supply more qualified products to our customers. If you plan to build adventure park, resort, camp, hotel, trampoline park, amusement park, school playground, leisure venue, kids club, family entertainment center, etc., welcome to inquire us anytime.