Surveys show that more and more people are in love with rock climbing, Climbing wall(Bouldering Wall) is a fantastic full-body workout, A wall simulates the demands of rock climbing and lets you work on technique while you're getting stronger, but more importantly, it's a lot of fun.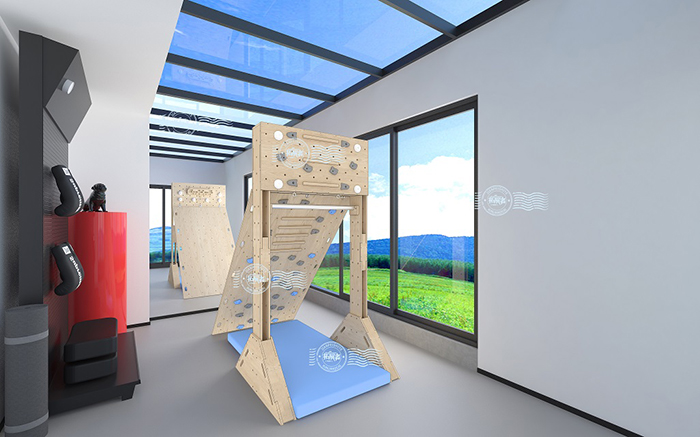 As the epidemic is raging, all fitness venues including climbing gym are closed and everyone is working at home.., Many people can only exercise at home, We can see on YouTube and Instagram that many people are building climbing walls in their yards for exercise. Although they find it very interesting, it feels like a huge project.
A bouldering wall is constructed in much the same way as a wood framed house: The individual walls are formed from a lumber framework attached to an existing structure (e.g. your garage wall) or supported by its own structure, then the framework is sheeted with plywood, creating the climbing surface.
Take a look at the home climbing designed by JP, it is made of wooden material, but don't worry, it will be suitable for any weather because of the waterproof function of balau wood, You can move it as you like, at the same time it will be suitable for adult & children, so that make more joys for your family.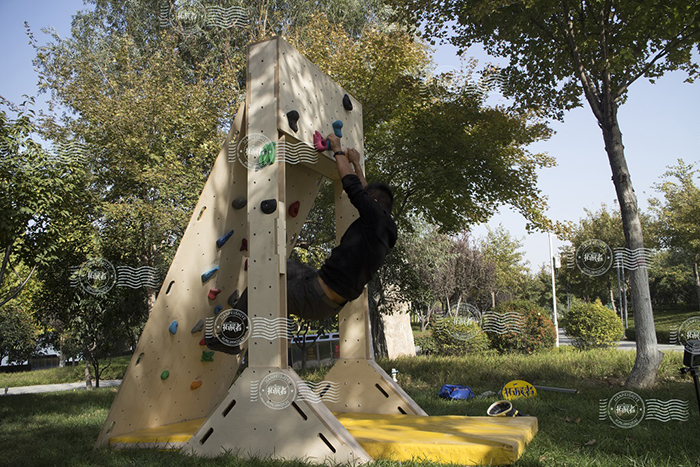 Do you Want a Home Climbing Wall? Come on and contact JP to choose a most suitable design for your family!