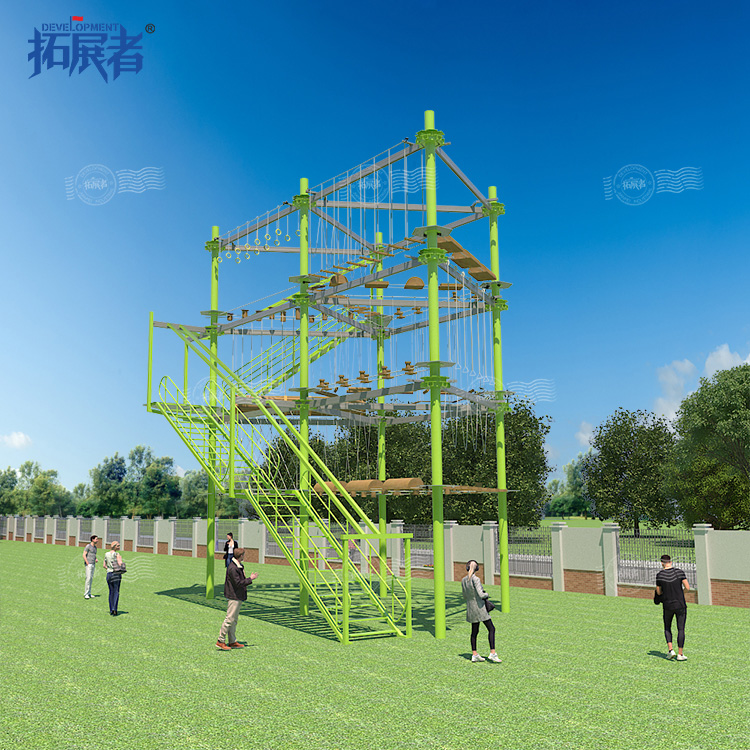 Ropes Course is usually designed to improve strength, endurance, coordination, agility and balance. It is a fun activity that allows participants to train, compete and unwind in a safe environment. They are great for personal development and team building. In act, upon completion participants often come away feeling more confident, stronger and closer to other team members.
Pushing yourself and encouraging fellow team members to push through the ropes courses, you'll be taking both perceived and actual risks. When you complete course challenges to accomplish a common goal you'll feel a growing sense of personal accomplishment, increased self-esteem, teamwork and camaraderie.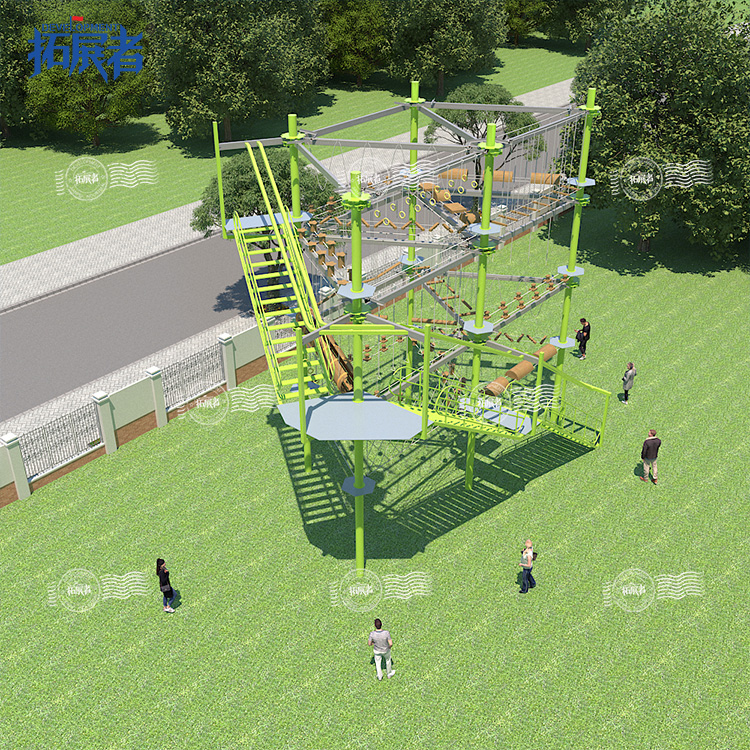 Suitable for both indoor and outdoor use, Ropes Course can be combined with trampolines, climbing walls, or other gym equipment. The attraction features a wide variety of elements – from hanging bars and swings, to poles, climbing bars and sliders that can be adjusted to various difficulty levels.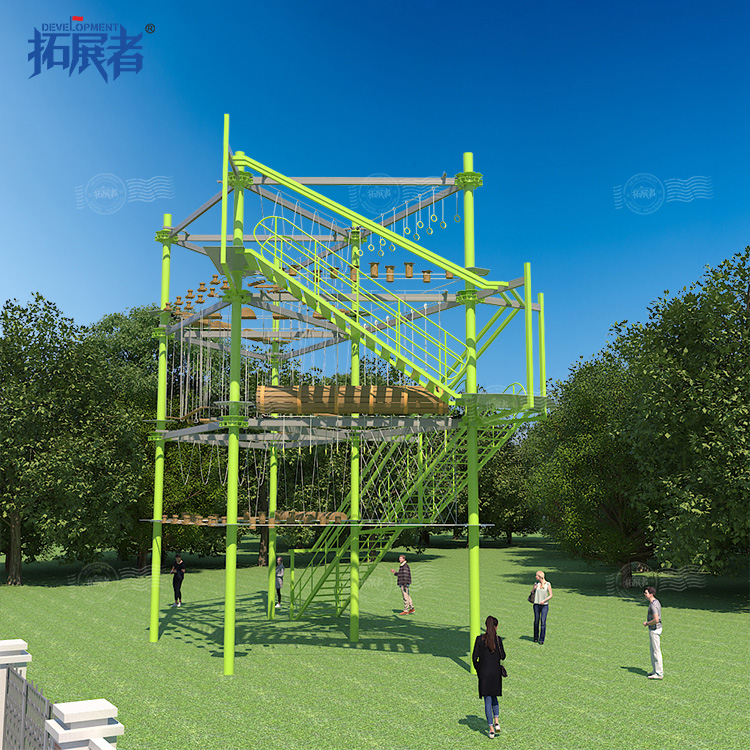 JP Development has more than 100 designs of elements for any combination, and we have developed and updated a belay system for safety so that guarantee a completely safe environment to train. Visit our
website page
to learn more about the product.