Rock climbing is approved because it has many benefits. On August 4th, the 129th International Olympic Committee Plenary Meeting held in Rio confirmed the news, climbing officially approved for the 2020 Tokyo Olympic Games.
1.Increase the softness and coordination of the body. This is the key ability of rock climbing, and its importance is better than physical strength. In foreign countries, there are medical fields that use rock climbing to correct children's muscle development and coordinated training of hands, eyes and body.
2.Enhance physical strength. Rock climbing requires a balance of strength and beauty, and is enough to load your weight and fight gravity. In this respect, the girl does not lose the boy at all.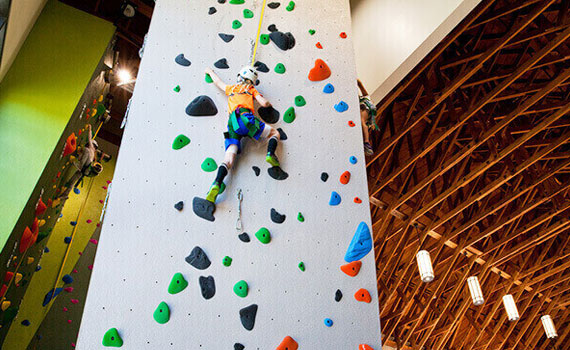 3.Focus attention. Keeping an eye on every detail of the body's displacement on the rock can foster a person's concentration.
4.Enhance the aggressiveness. When you are hanging on a high climbing wall, do you want to give up or continue to insist? It is not just courage to describe, but also the willpower, the sense of honor, and the determination to self-transcendence.
5.Cultivate self-confidence. When faced with a high climbing wall, it will naturally feel difficult. But after the trial, it will definitely increase confidence.
Ropesadventure is a company integrating design, production, installation and after-sales. If you want to build a climbing wall, please do not hesitate to contact us.