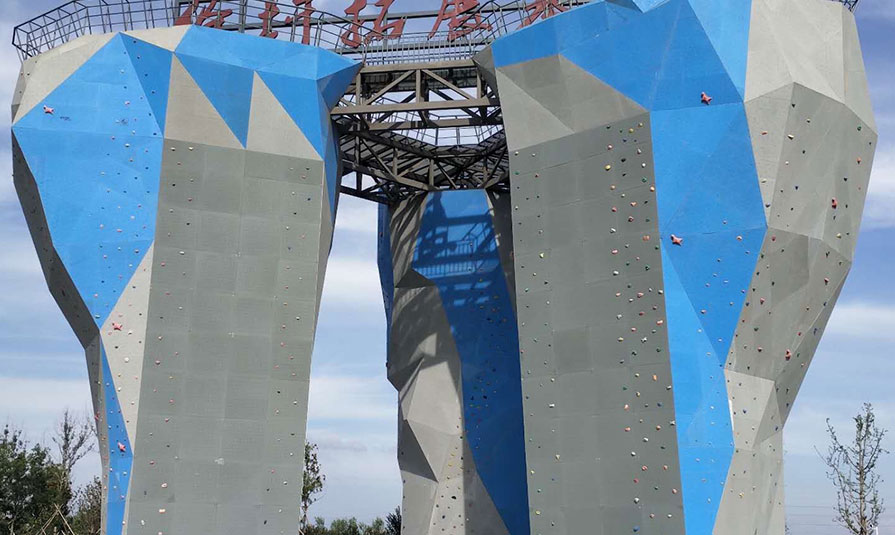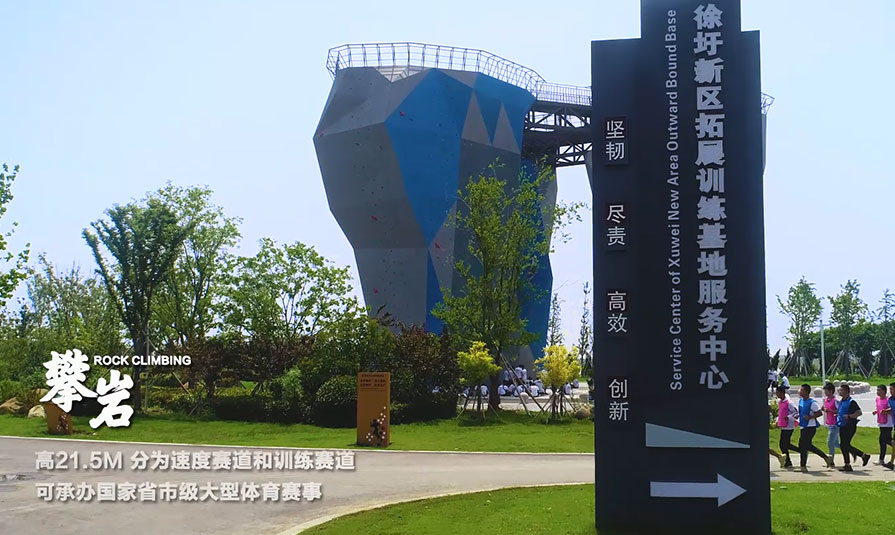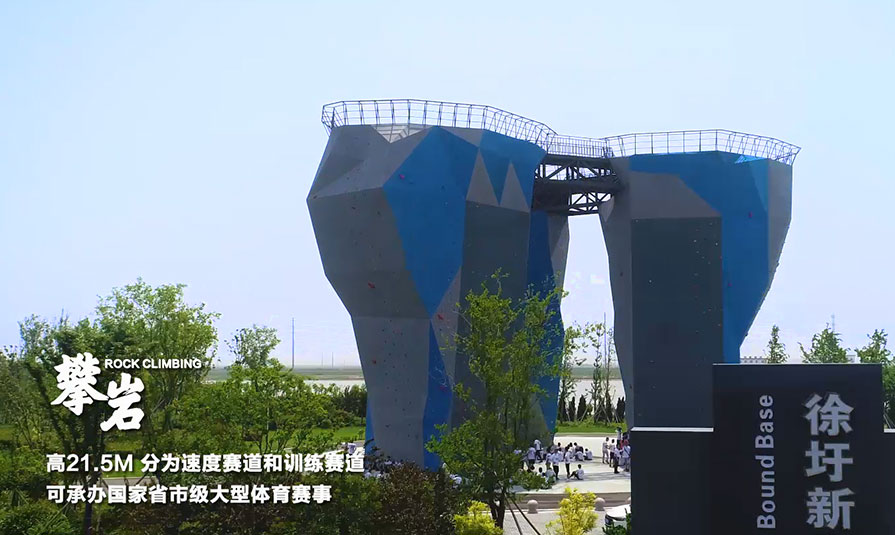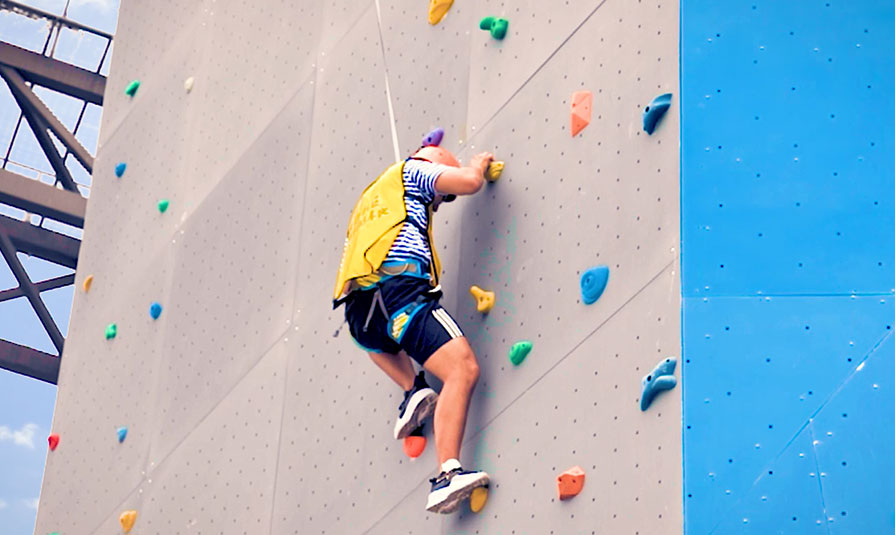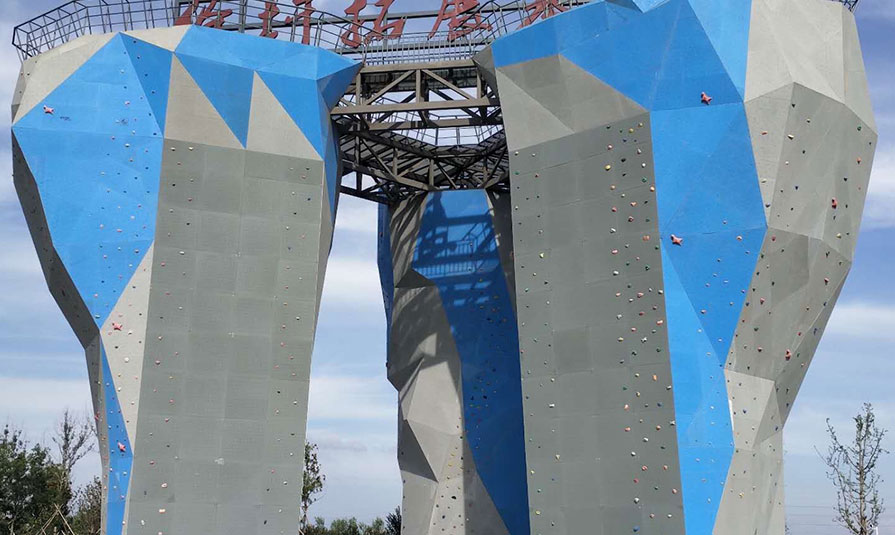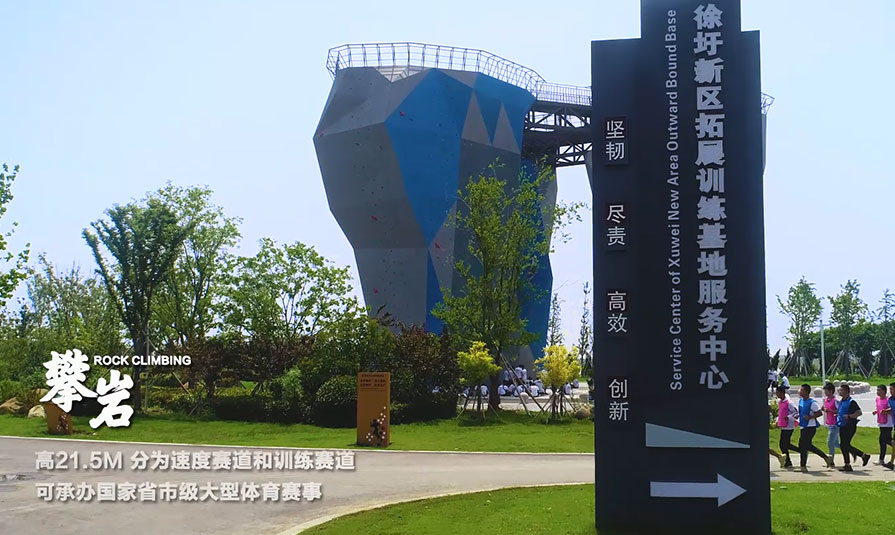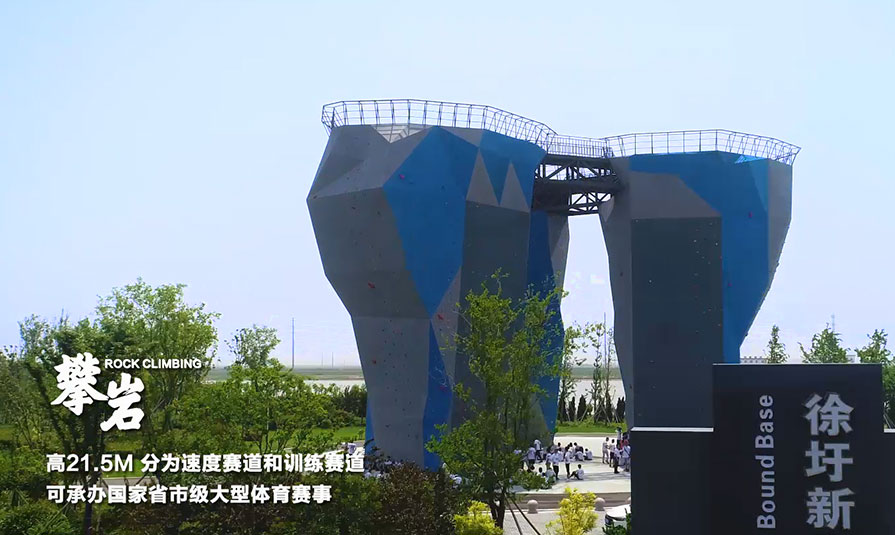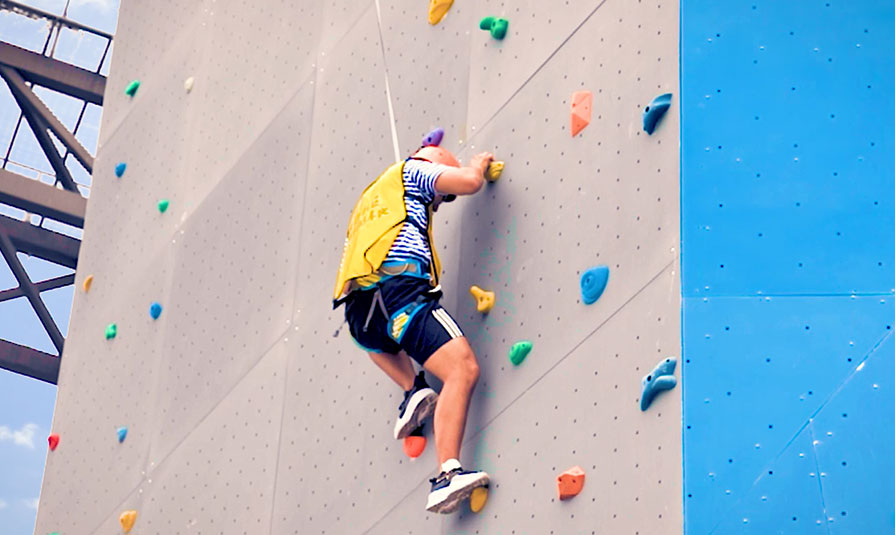 Size:26m*20m*20m
Design Concept:
Three fists together outlook, stands for the willpower for victory and breakthrough, as well as team work spirit.
Features:
1.It covers lead climbing wall and bouldering climbing wall.
2.All-side climbing wall will satisfy more climbers to climb at the same time.
3.Top platform can work as scenery observation deck, to offer visitors a good place to appreciate the landscape.
The huge attraction also attracts lots of people to visit this park.
Product:
Rope Climbing Wall, Bouldering Wall