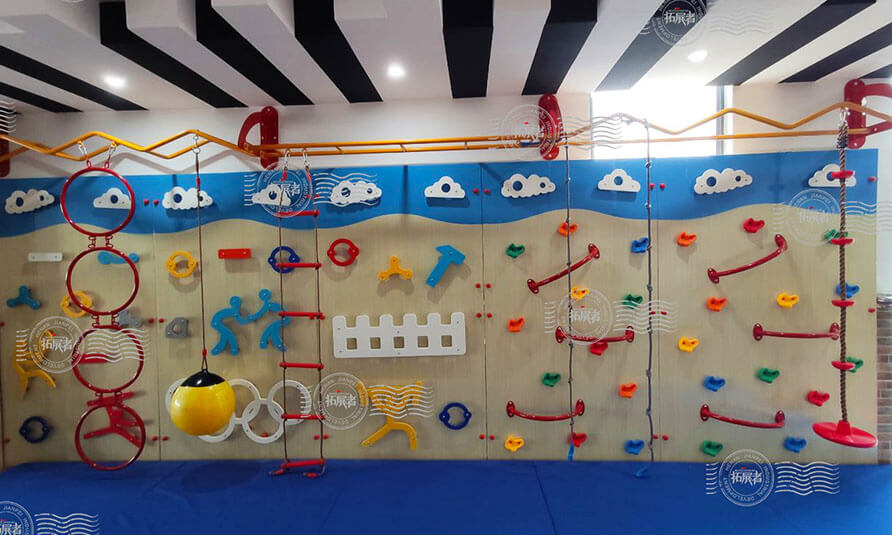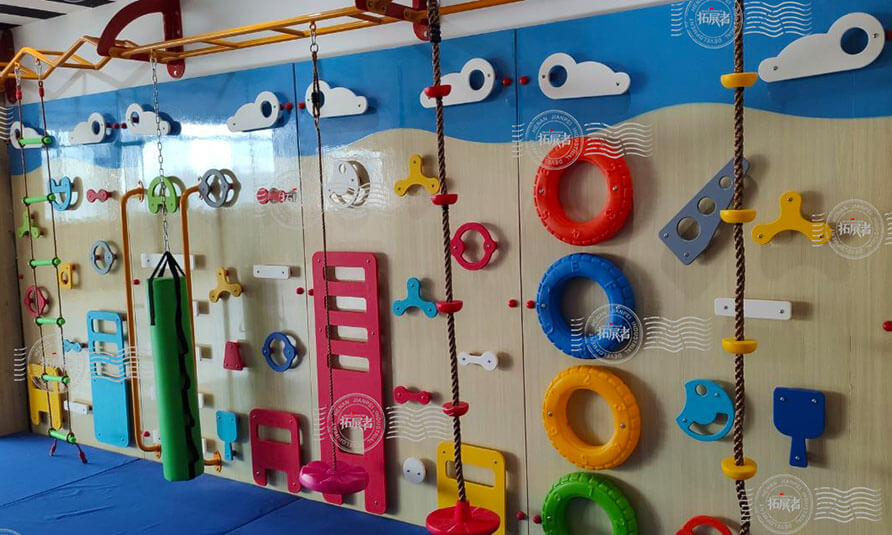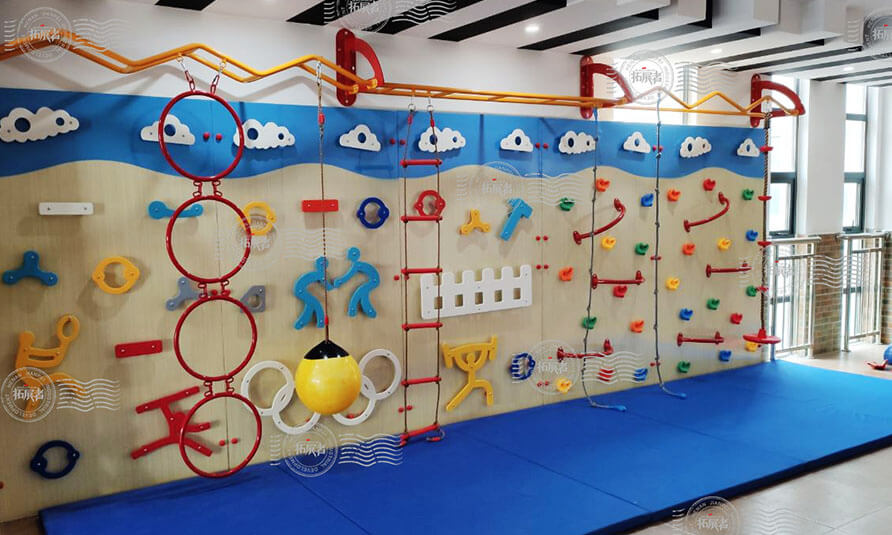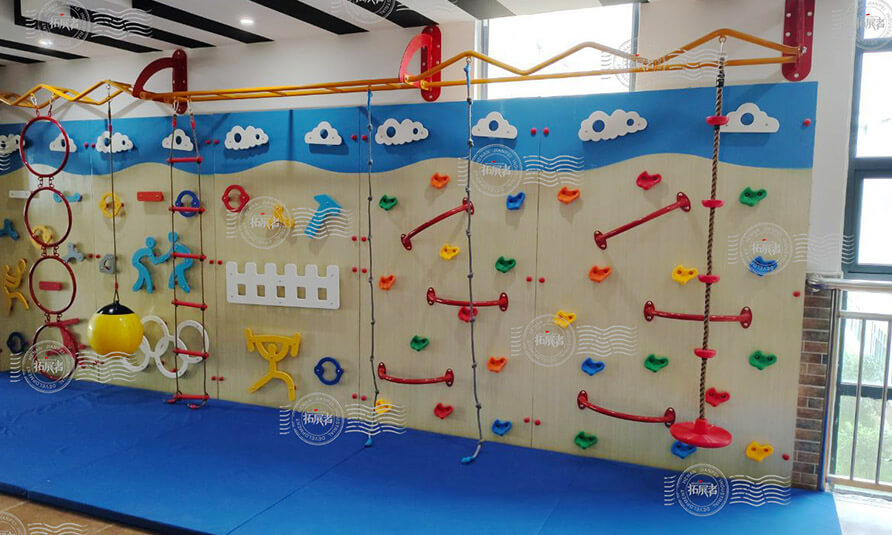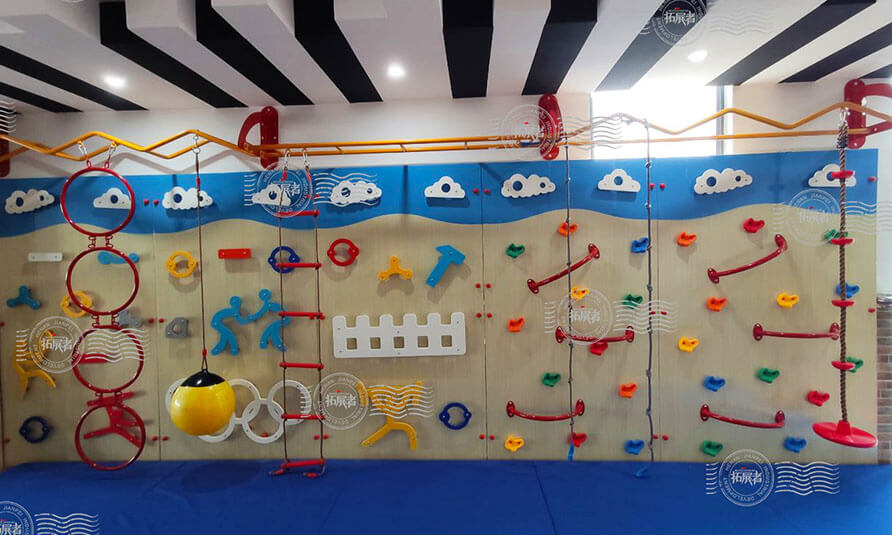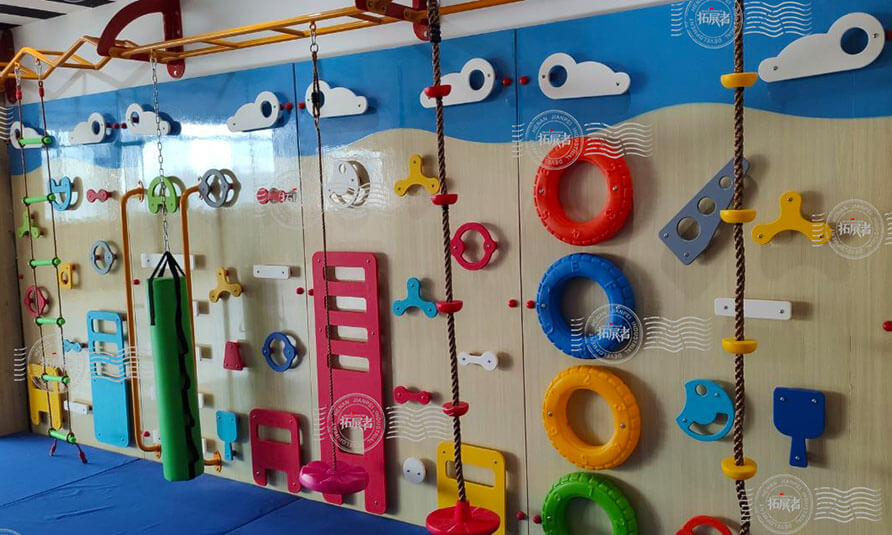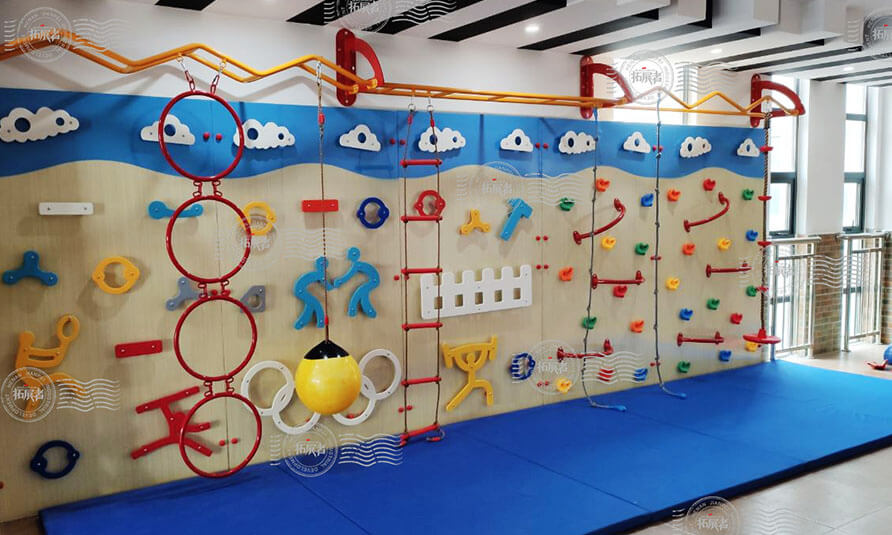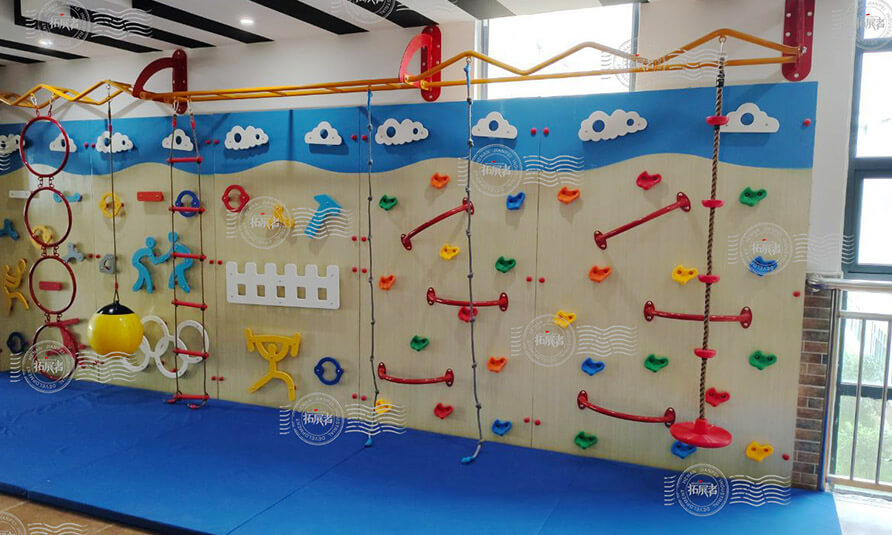 Size:2.44m High, 12m Long
Elements:Olympic Events, Climbing Gyms, Ball Swing, Rope Ladder, Rope Climbing, Rope Swing, etc.
The kindergarten playground climbing wall offer kids a safe colorful climbing wall equipment. With it, children can climb upward or horizontally, swing with ball, interact with each other, and gain much fun while developing physical agility.
Location:
Xingyang, Zhengzhou
Product:
Playground Climbing Wall