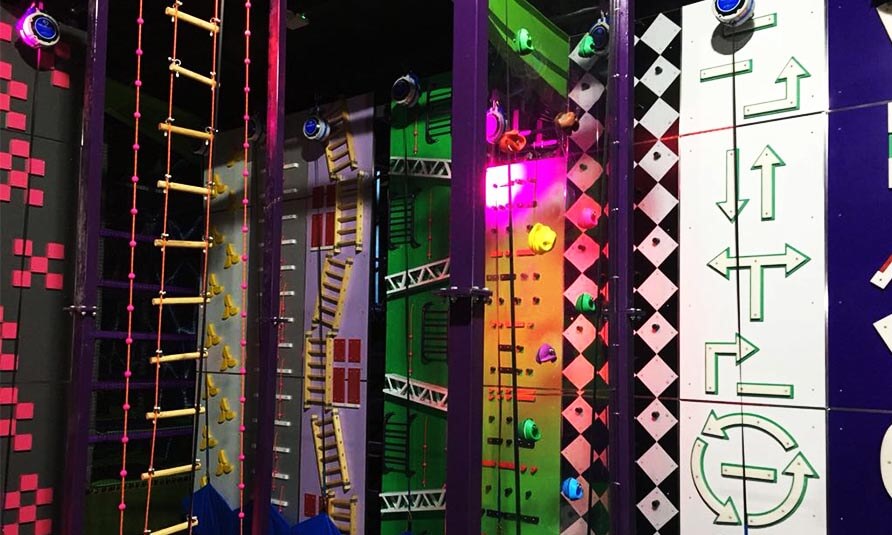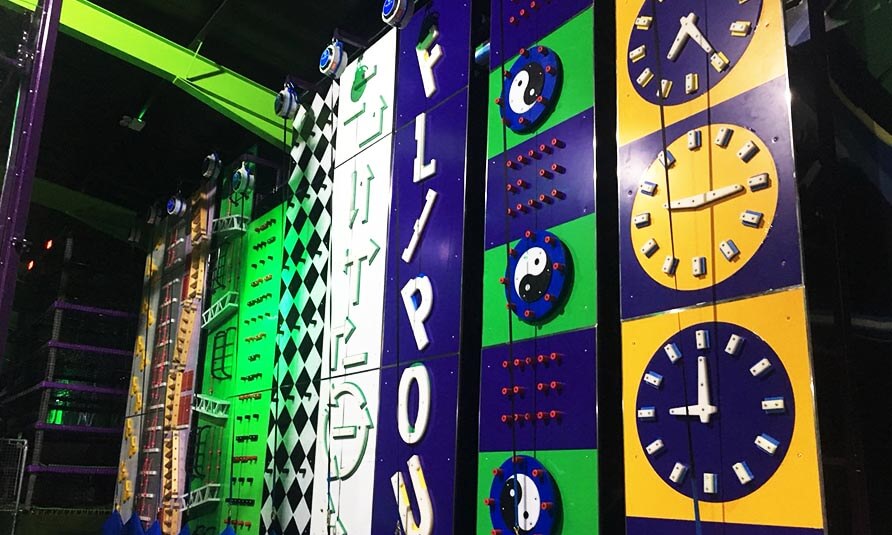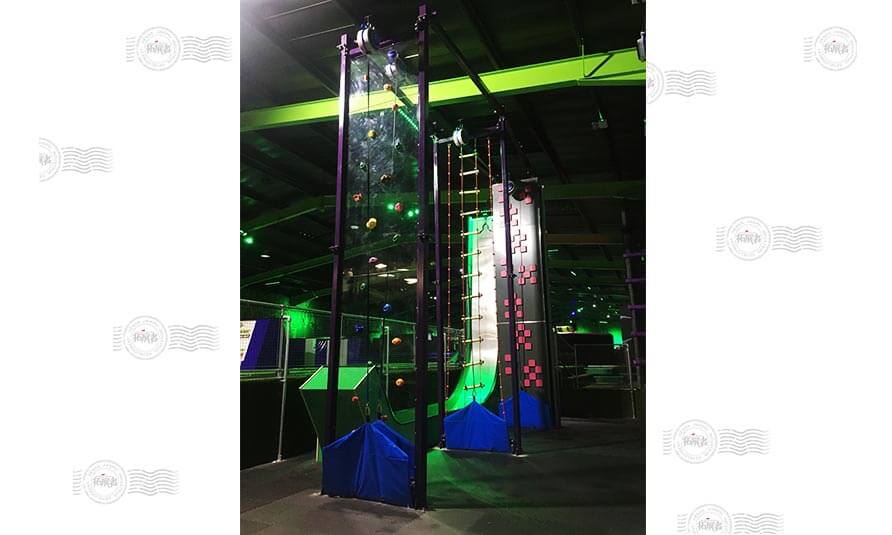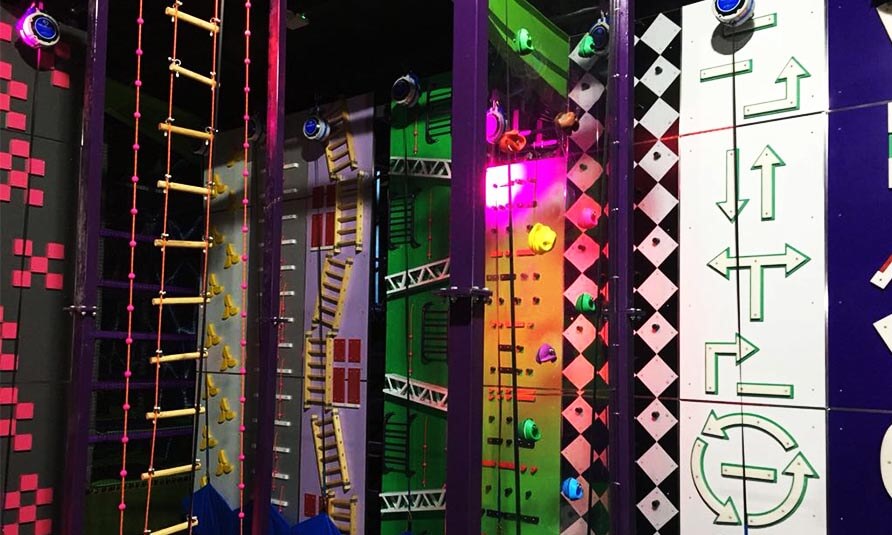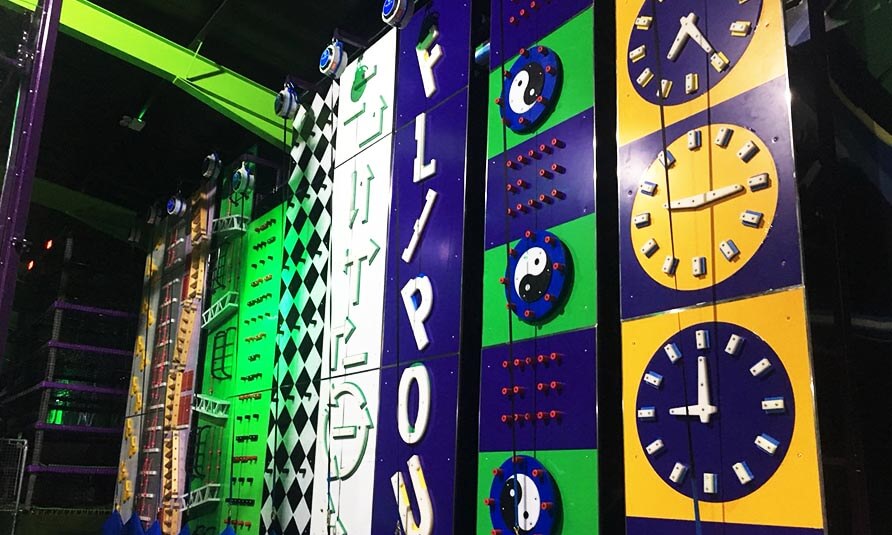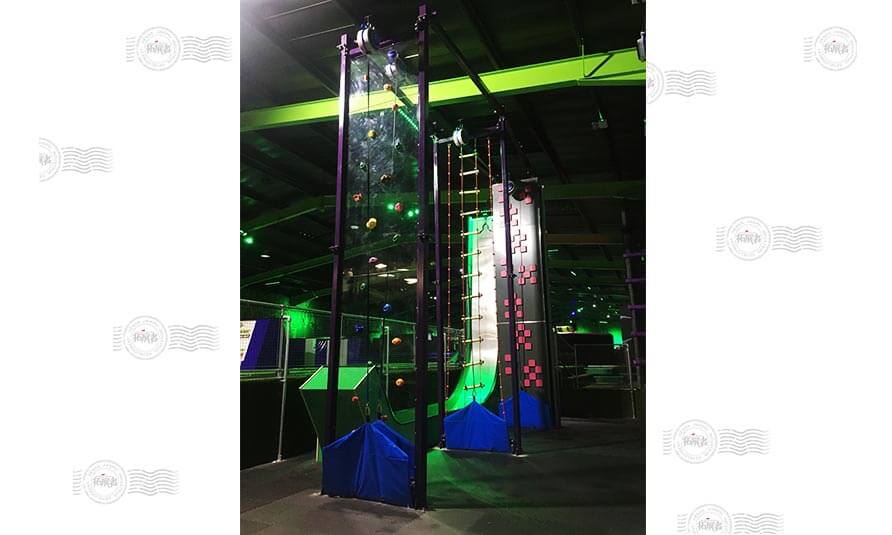 Size:L1.2m*H6m Each
Elements: Drop Slide, Window and Ladder, Donkey Kong Climb, Inception, Road Sign, Black and White, Chinese Taiji, Spiral Climb, Rope Ladder, transparent competition climb, etc.
Number: Total 17 pieces in Climbing Zone 1 and 4 pieces in Climbing Zone 2
This UK client purchased total 21 climbing walls for his two trampoline gyms. According to his project sites condition, JP made tailored designs for him and colors of these equipment are chosen by client according to Pantone number, in line with his existing decoration.
Product:
JP Climb Climbing Wall