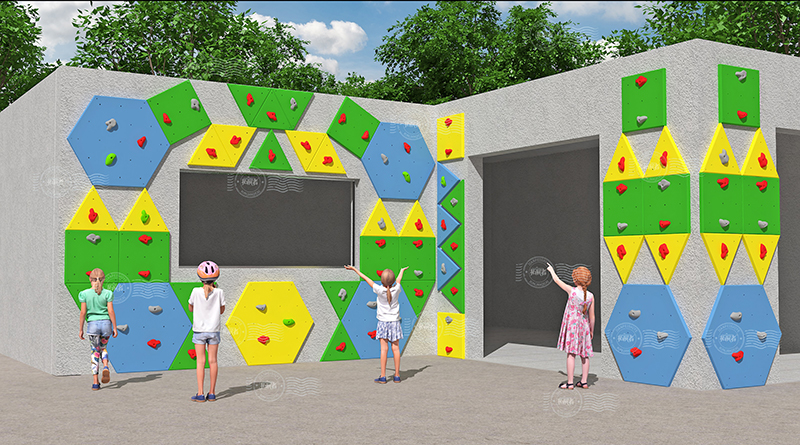 Ivan siad:" I still miss top-roping with my kids, bouldering at the local crag and hitting the climbing gym after work—activities I once took for granted. I'm pining over them like a heartbroken teenager after his first breakup. So, I decide the best thing I could think of in our current stay-at-home situation: I want a climbing wall in my backyard."
One more disclosure: if you are not a great carpenter. But if our current predicament has proven anything, it's that there's no better time for picking up a new hobby. And you are not going to bake sourdough and you've always wanted your own home project wall, so here we are.
Dreams become reality with a Custom Home Climbing Wall!
Bring the adventure of climbing into your home! Residential climbing walls let climbers scale the walls in their rec rooms, bedrooms and home gyms. There is a wide range of climbing walls available from toddler-friendly to advanced; from natural rock-realistic to colorful and bright. Start small with just hand holds on one or two climbing wall panels OR go big and cover one side of a basement or indoor basketball court. You can even get really creative and use climbing panels to access a loft. Our options include a Do-It-Yourself kit, self-installation or professional installation.
View our DIY Climbing Wall Now
.